by Matthias Miller
Amy (name changed) is passionate about her coworking space business. Recently, we were able to chat about possibilities to fulfill her goal of providing a quiet, collaborative workspace for creative individuals.
Amy faces several significant challenges. First, freelancers, part of her bread-and-butter, are being hired back into big corporations and are working in corporate offices. Second, she is in a young industry, requiring her to educate her prospects. Most people are unaware of coworking options and instead are searching for commercial office space. Third, her major competitors have marketing budgets much larger than she can afford.
The upside, however, is that Amy is committed, and this kind of business has great potential for collaborating with other businesses. She will benefit nearby restaurants and other businesses as she fills her building, and she shares a client base with other businesses that she may be able to collaborate with later.
As we talked, we developed a few ideas to market her space on an affordable budget.
First of all, Amy's prospects often work from coffee shops. We discussed various ways of collaborating with a local coffee shop, including a possible loyalty program with discounted memberships or coffee. Meanwhile, the coffee shops could retain their customers without filling tables for extended periods of time. Incidentally, Amy actually knew the manager of a popular coffee shop in the city and thought it possible to collaborate with him to make this idea a reality.
Second of all, we discussed hosting and collaborating with meetup groups. While Amy had little room for large groups, she already hosted a meetup group in her space. I suggested she promote her co-working space to meetup groups such as authors, graphic designers, developers, and similar kinds of people who work from home.
The third idea came a month later as I watched a kickstarter video for the Purpose Hotel, a hotel which includes a coworking space. The idea was obvious: collaborate with hotels to make marketing materials available to their guests. This was an easy way to begin tapping into tourism.
If we could have spent more time together, we would have worked together to develop a more specific plan. However, Amy got some new ideas to revitalize her plan for building out her office space and filling up the empty offices. And she realized it didn't need to cost her thousands of dollars to be effective.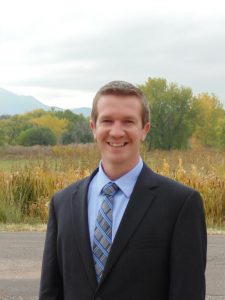 Matthias Miller is the business growth consultant and founder of Multiply Your Strengths. He's passionate about seeing people excel in their strengths. His intentional pursuit of professional growth has given him extensive experience in software development, project management, leadership, and marketing. He lives in Canon City, Colorado, with his wife Bonita and their family.  https://www.multiplyyourstrengths.com/